Tricia Hoory: Delivering Energy with Unique Knowledge, Assets, and Commitment
Get To Know Tricia Hoory, Regional Sales Manager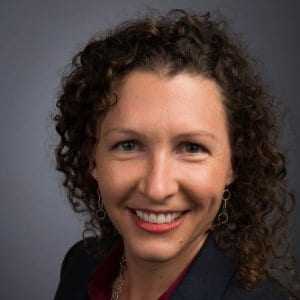 With over 15 years of experience in the energy industry, Tricia Hoory helps her customers save time and money with valuable advice on their energy purchase decisions. Backed by an experienced company known throughout the industry for customer service, she helps her clients in the Washington, D.C. area optimize their energy supply so they can focus on their own core business with the confidence they are not paying too much for energy.
What Sets Her Apart from the Rest
Tricia is experienced throughout the industry. She began her career as a design engineer for a natural gas utility in Georgia and served 8 utilities in positions ranging from regulatory affairs to sales and marketing to emerging technologies. She specializes in natural gas supply contracts for commercial and industrial customers in the Washington DC area and can even offer solutions for optimizing onsite generation facilities like Microgrids or Combined Heat and Power (CHP).
Tricia earned a bachelor's degree in industrial and systems engineering from Georgia Institute of Technology, as well as a master's degree in policy administration from Georgia State University.
What Tricia Can Do For Your Business
With Tricia and UGIES as your energy partners, your business will benefit from access to easy, cost-effective energy solutions.
Energy Supply Contract: Lock in a low natural gas price for your business with an energy supply contract. Your business will have direct support for the life of the contract and consultation on market drivers so you lock in at the best time to secure the lowest natural gas price possible. Quotes are free, and there are no startup fees for new or renewed contracts.
Electronic Dispatch Microgrid Technology: UGIES now offers a patented mGridTM technology to optimize the economics of your existing onsite generation. UGIES can also offer installation and operation of new on-site generation systems at no upfront cost to customers. Let them provide a free analysis of your site to determine a fit.
About UGI Energy Services
We are a supplier, marketer, and midstream services provider – one backed by 140 years of natural gas experience, plus our own expanding energy infrastructure. Along with buying and selling energy commodities at the wholesale level, UGIES owns and operates key electric generation and midstream natural gas assets throughout Pennsylvania.
Our unique capabilities enable highly reliable energy solutions. Our asset-based infrastructure gives us stability as well as valuable insights from across the energy industry. Ultimately, our focus on personalized service helps us develop solutions best suited to unique customer requirements.
Ready for a free quote, or would you like more information?
Contact Tricia today.
Tricia Hoory, Regional Sales Manager, Washington, D.C.