Pipeline FAQs
Frequently Asked Questions
Find answers to common questions regarding UGI Energy Services (UGIES) natural gas pipelines and safety. For additional questions or concerns, use the contact form in the next section.
Do I live near a gas pipeline?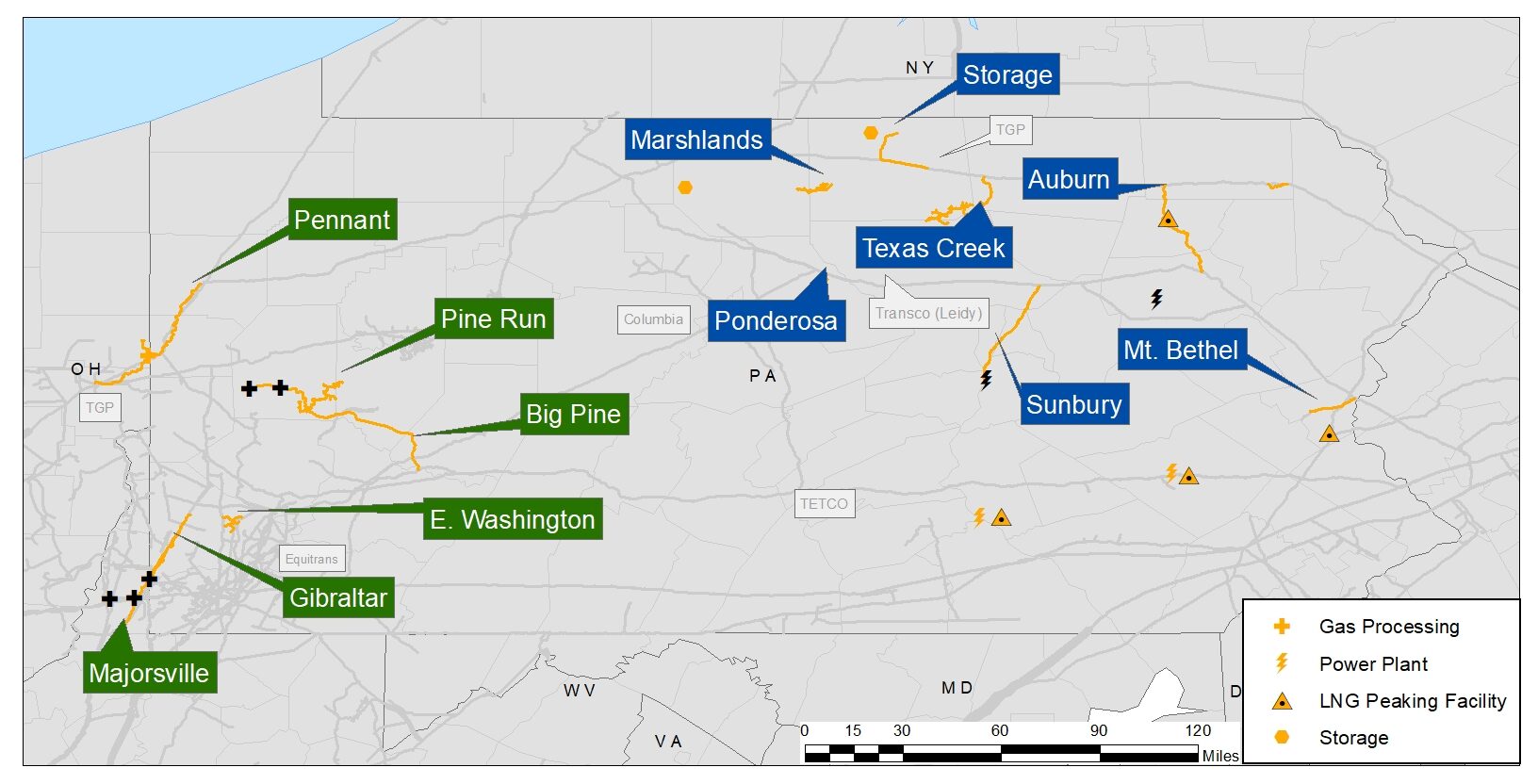 Can I still use my property if it contains a pipeline?
Yes. Any land disturbance for pipeline construction is temporary. After a line is built, you can carry out normal farming operations, including crop growing and grazing. However, you cannot plant trees on pipeline rights-of-way, or build homes or business facilities. These restrictions are in place for safety and maintenance purposes. If restrictions affect the value of the land, UGIES' includes this as part of the landowner compensation.
What should I do if I smell gas?
Natural gas is naturally odorless and colorless. To make natural gas detectable, a chemical known as Mercaptan is added. It has a smell that is similar to rotten eggs. If you smell this odor, act fast. Leave the area immediately and call UGI at 800-276-2722 from a safe location. Do NOT use phones, computers, appliances, or electrical devices if a gas smell is present, and do NOT re-enter the building until it has been deemed safe by our service technician.