Kevin Amborski: Delivering Energy with Unique Knowledge, Assets, and Commitment
Get To Know Kevin Amborski, Account Manager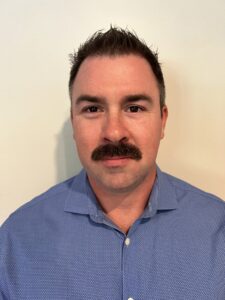 With over three years of experience at UGI Energy Services, Kevin Amborski has continually fine-tuned his relationship building and market analysis skills to help him develop lasting connections with his clients, from Massachusetts to North Carolina. Through working with clients all along the Northeast and Mid-Atlantic regions, Kevin understands that energy markets perform differently depending on the state. This is why he dedicates himself to understanding the market fluctuations not only from a month-to-month standpoint but also state-to-state to ensure his clients, regardless of their location, are provided the most competitive price to meet their energy needs.
What Sets Him Apart from the Rest
Kevin believes that honest, face-to-face communication is the key to a strong client partnership. At the core of his client relations are intelligent energy recommendations that always benefit the client first. He devotes as much time as needed to help the decision makers understand all energy options, the pros and cons of those options, and recommendations on those that would best suit their needs. Kevin takes pride in being an extension of the businesses he serves and always puts the needs of his clients first.
What Kevin Can Do For Your Business
With Kevin and UGIES as your energy partners, your business will benefit from an honest relationship and fair prices.
Energy Supply Contract: Lock in a low natural gas price for your business with an energy supply contract. Your business will have direct support for the life of the contract and consultation on market drivers, so you lock in at the best time to secure the lowest natural gas price possible. Quotes are free, and there are no startup fees for new or renewed contracts.
Market Analysis & Client-Focused Decisions: Because Kevin positions himself as an extension of your business, he takes the extra time to ensure the purchase of energy is a smart and well-timed investment according to the movement on the market. Kevin understands the importance of staying within your budget and ensures that you will always get a fair price.
About UGI Energy Services
We are a supplier, marketer, and midstream services provider – one backed by 140 years of natural gas experience, plus our own expanding energy infrastructure. Along with buying and selling energy commodities at the wholesale level, UGIES owns and operates key electric generation and midstream natural gas assets throughout the Northeast and Mid-Atlantic regions.
Our unique capabilities enable highly reliable energy solutions. Our asset-based infrastructure gives us stability as well as valuable insights from across the energy industry. Ultimately, our focus on personalized service helps us develop solutions best suited to unique customer requirements.
Ready for a free quote, or would you like more information?
Contact Kevin Amborski today.
Kevin Amborski, Account Manager, Rochester, NY